David Gest, who has died aged 62, was a music producer, reality television star, childhood friend of Michael Jackson.  David Alan Gest was born on May 11 1953 in Los Angeles, and grew up in Southern California, where he became friends with his next-door neighbour Michael Jackson and his brothers. Like the Jackson children, he had a difficult childhood, enduring frequent beatings.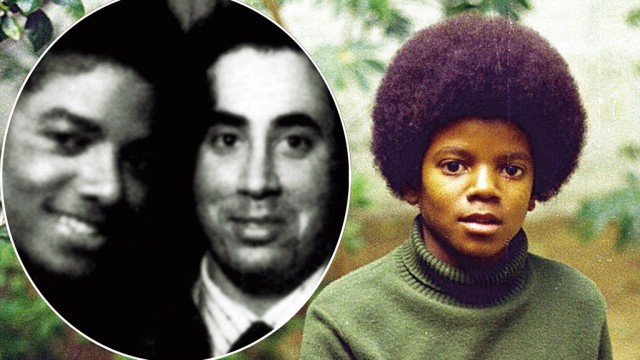 He forge a career as a music producer, working with, among others, Jackson, Ray Charles and Luther Vandross. He signed up stars such as Whitney Houston, Mariah Carey, Christina Aguilera and Shakira for concerts in Madison Square garden. In 2001 a tribute concert to Michael Jackson was watched by 44 million viewers.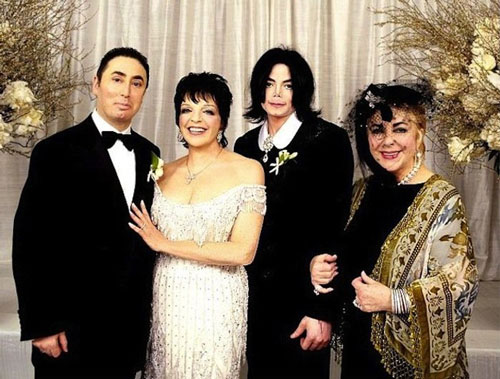 Born in Los Angeles and raised in Southern California, the former concert promoter was catapulted to fame after tying the knot with American icon Liza Minnelli in a star-studded Manhattan ceremony.    It was the first wedding for the 48-year-old Gest, who had been introduced to the 56-year old actress by Jackson. "I am the happiest I've ever been," his fiancée said. "Everything I've been through was worth it to find David."
The much-hyped wedding, an over-the top affair, took place in New York on March 16 2002. Jackson served as best man, Elizabeth Taylor and Marisa Berenson as maids of honour, and the British actress Martine McCutcheon was one of 14 bridesmaids, aged between 26 and 78 – all dressed in black.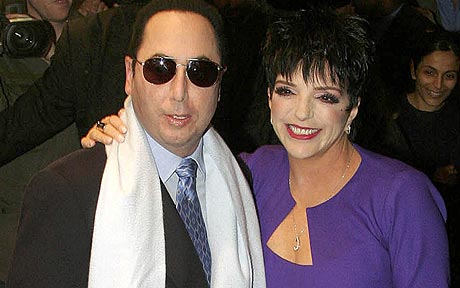 The 500-strong guest list included Anthony Hopkins, Michael and Kirk Douglas, Elton John, Gina Lollobrigida, Joan Collins, David Hasselhoff, Barbara Walters, Mia Farrow and Donald Trump.
Proceedings did not go entirely to plan. A British Airways Concorde packed with celebrity guests had to abort take-off from Heathrow Airport after developing a technical fault; Whitney Houston, who was due to sing her 1980s hit The Greatest Love of All as a processional, pulled out, to be replaced by Natalie Cole singing Unforgettable.
The groom's sunglasses, it was noted, remained in place throughout the ceremony.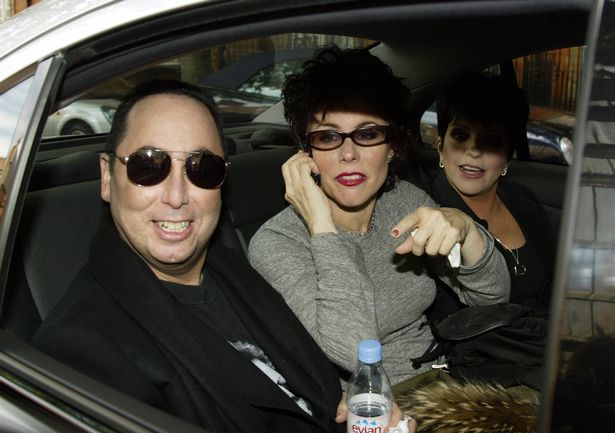 The marriage lasted until July the following year when Gest sued Liza Minnelli for $10m, accusing her of being a violent alcoholic who had failed to tell him she carried the herpes virus.
Gest got a second chance at fame in 2006 when he finished 4th in the ITV reality show I'm a Celebrity... Get Me Out of Here! Although he lost the crown to Busted's Matt Willis, he won over legions of new fans in UK thanks to his campfire stories and "Get Me Outta Here" song with fellow contestant Toby Anstis.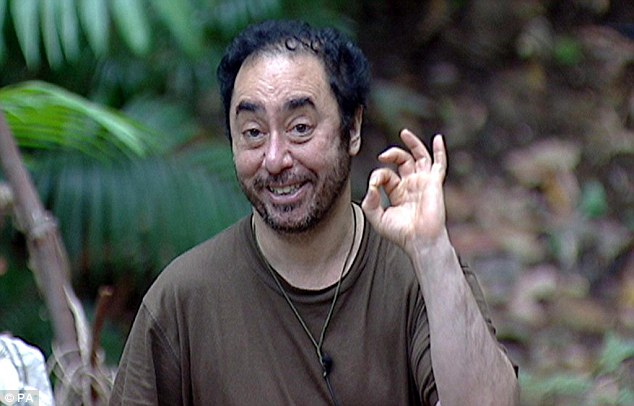 Gest went in with odds of 50-to-one. But his efforts in the bushtucker trial, when viewers saw him, beset by all manner of creepy crawlies, calmly collect the six required tokens to emerge from the box with an enormous spider attached to his back, began to swing the odds in his favour. Meanwhile his celebrity name-dropping, his entertaining, if often unlikely, tales about Michael Jackson, and his range of imaginary characters, meant that he soon acquired an army of British fans. He eventually finished fourth.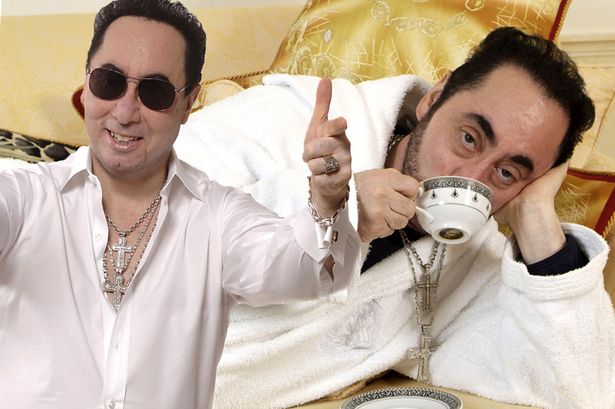 His success on I'm a Celebrity led to Gest becoming a staple of British reality television and from then on he spent most of his time in Britain . He starred in his own ITV show, This is David Gest, showed up on Soapstar Superstar, and did stints as a guest judge on Simon Cowell's Grease is the Word talent show and its sequel Greased Lightning. A memoir, Simply the Gest, was published in 2007.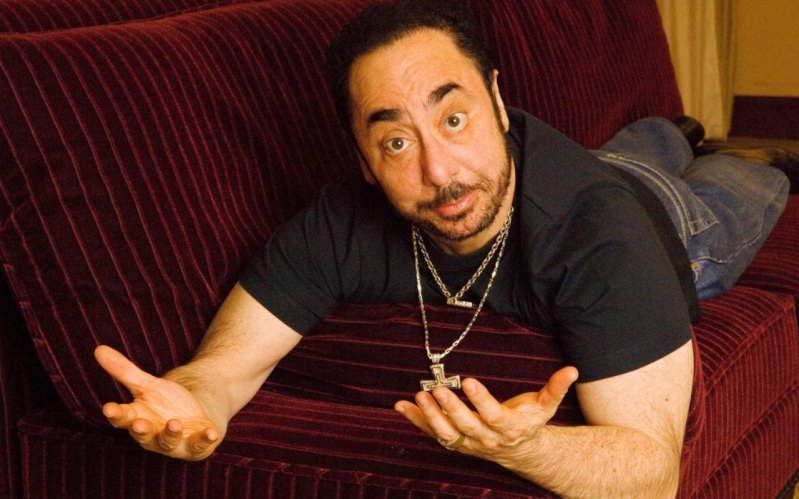 "When I came out and saw all the clippings I was overwhelmed," he recalled. "It was an amazing feeling to be loved… I never had love as a child so I feel very blessed."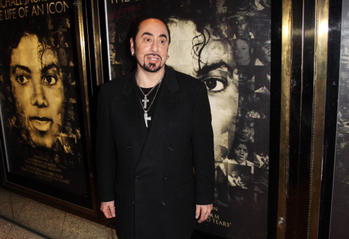 "It is the best thing I ever did," he said at the time. "I finally realised that people liked me. I guess people saw the real me and realised I wasn't just a freak in sunglasses. I get mobbed in the street by fans now. It's crazy, but I love it."
That year, the US star received a standing ovation when he appeared on the Royal Variety Show in London. Riding on the coattails of his new found stardom, he went on to land three prime time TV series after the show finished: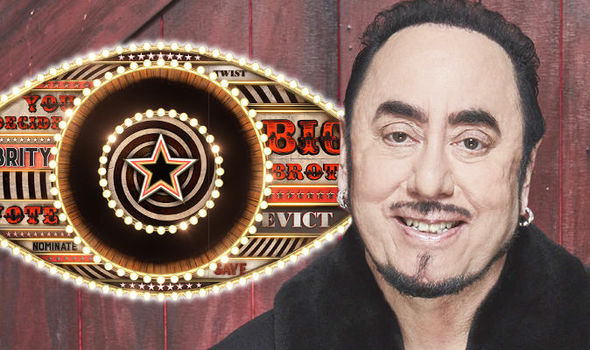 In January this year Gest was the favourite to win when he entered the Celebrity Big Brother house, and prospects were looking good when he went on a date with his tattooed fellow celebrity Jeremy McConnell, who turned up in drag as Gest's ex-wife, and when Tiffany Pollard misheard the news about the death of David Bowie, thinking it was Gest who had died. The moment housemates ran into the bedroom and pulled back the covers to find Gest, recumbent but alive, made for shocking viewing.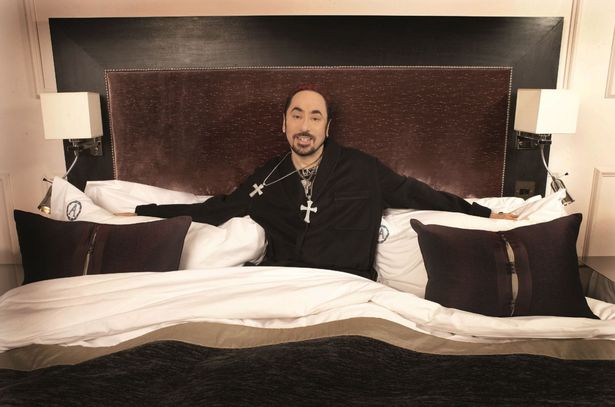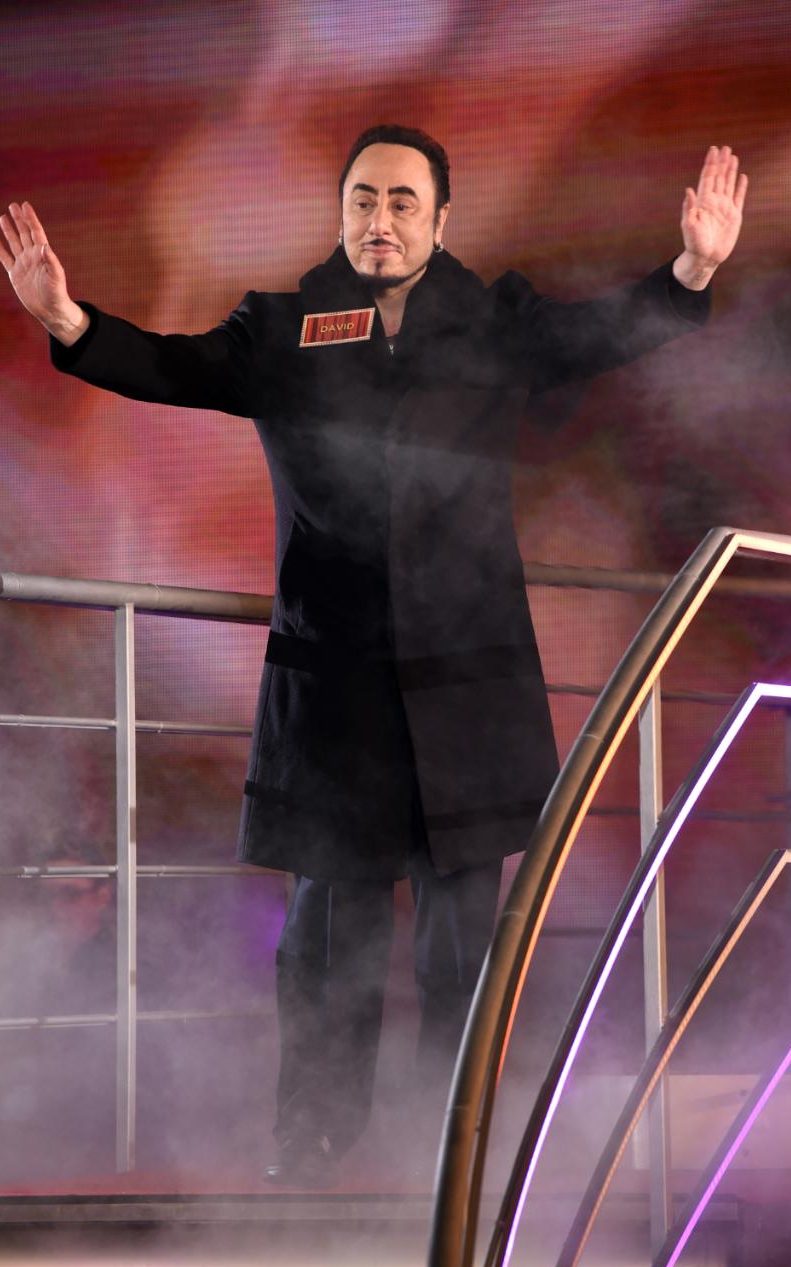 In fact Gest, though not dead, was unwell, and on Day 13 he left for unexplained medical reasons. Before his death, he had been planning to capitalise on the incident by embarking on a tour of Britain with a show entitled David Gest Is Not Dead, But Alive With Soul.
David Gest, born May 11 1953, died April 12 2016