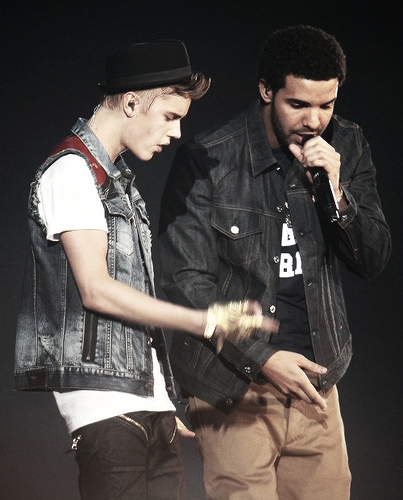 Drake released his album Views on Friday, April 29. (Or technically Thursday night, if you're an Apple Music subscriber.) Obviously he had to celebrated the fact that he started from the bottom and now he's here. On Friday night, Drake threw an album release party in Toronto and Justin Bieber attended the event. I can't be the only one who saw the photos and thought, "Wait, Drake and Bieber are friends?!" Apparently so. There's photos of them hugging and it looks like they're BFFs.
Bieber is very proud of Drake. He even tweeted, "#ViewsFromTheSix" early Saturday morning.
Drizzy says, "Holy sh*t. It just got very Canadian and very real in here." Perhaps they bonded over poutine. They could've talked about How I Met Your Mother and the unfair stereotypes thrown at Robin Scherbatsky.
Busta Rhymes "God's Plan" Feat. O.T. Genasis & J Doe (WSHH Exclusive - Official Music Video)
https://youtu.be/pRDCdoh-Ql8
Drake's VIEWS Projected To Sell 2 Million First-Week! - The Breakfast Club
https://youtu.be/m0iKD76IaXU