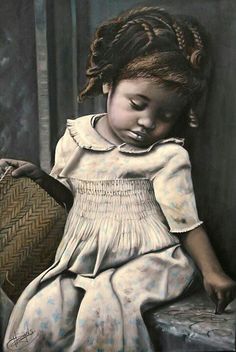 A significant number of black females and little girls disappeared: 68.5 thousand from the USA and 30 plus thousand  from the UK went missing since 2010. The figures could be higher as these are reported cases but what happen to the ones that go unreported?  Black and Missing reports that 37% of missing minors and 28.2% of missing adults in 2013 were black. No fewer than 270,000 minorities have gone missing since 2010, 135,000 of whom were black and 70,000 were black women from the United States.
So many remain missing: The families of girls and women like Relisha Rudd, Kamira Baxter, Cerra Lapsley, Makayla Randall and many others still anguish over their missing loved ones. Phoenix Coldon's family has spent their entire life savings and countless hours searching, posting flyers, distributing mailers, maintaining a Facebook page and appearing on TV and radio shows in a relentless effort to find their daughter.  These women  deserve to be found.  These cases deserve awareness so that their families can get closure."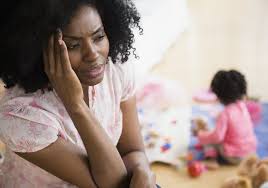 The recession in recent years hit households like a sledgehammer, while painful for everyone, was especially disastrous for black people in America and the UK, Especially single black female parents that were bringing  up children in fatherless homes.
Black people in America  were left displaced during the recession, lots of them were homeless and roaming the streets,and later on thousands of black women and little girls that were living in the USA and UK started to go missing in large numbers.
The recession has caused lots of people especially single black parents  to be less well off  and resulted in severe food insecurity with a vast number of  people in need of emergency food assistance, which may have resulted with some of them inviting untrustworthy people into their lives while  trying to get back on their feet, causing some to seek their bread in desolate places.  
For instance, black people saw larger declines in retirement savings than other groups in the years following the recession. A report suggests that this may be because they raided their accounts in order to cope with more severe losses and higher interest rates than their non-black counterparts.
There should be some form of  assistance given to the families of the missing  girls, if any are facing financial insecurity.    The government should put in place a safety net for emergencies for the poorest of the poor black families which would  help future generations should in case  there is another great recession.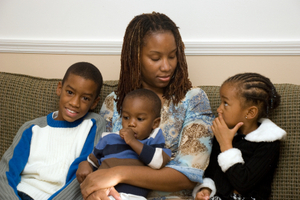 Funding should  go to non governmental organisations (NGOs) to help displaced black people/parents especially the women that are in need of critically humanitarian assistance, including food and shelter, and services to address acute hygiene, protection, and nutritional needs. safety net for emergencies and helps to set up future generations
 The prospects of finding employment; had left many going from pillar to posts.  The wide-reaching and long-lasting financial trauma was especially harmful for black people in America and the UK who not only have lower wealth levels to begin with, but higher levels of unemployment and lower levels of income, rendering the chance of recovery all too slim, even as white people in  America were starting to get back on their feet.
And while the black unemployment rate has been doubled that of the white rate for many months during the recession , the black rate has always been at least 60 percent higher  than the white rate since the data was first collected in 1972.
"According to a report, Black families have lost over half of their wealth since the beginning of the recession through falling home  ownership rates and loss of jobs.
Black women in Britain were also worse off than those in the US. Unemployment for black women in Britain in the three recessions reached 27%, 26% and 18%, compared with 20%, 12% and 13% in the US. Overall, one in 13 black Britons were unemployed, compared with one in 18 in the US."There is greater ethnic inequality in Britain than in the USA for both sexes … If you are black you were more likely to be without work in the UK during the recession."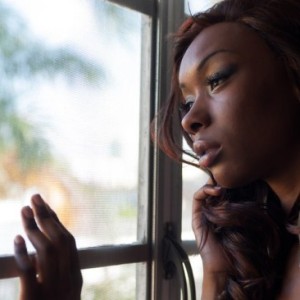 They show a 28 percent rise in suicide rates for people aged 35 to 64 in 2010. ... The Great Recession may have been at the root of a great depression that left black people in the USA and UK Jobless and may have resulted in some taking their own lives.  
This is  particularly worrying because black households have always trailed significantly behind their non black counterparts when it comes to wealth accumulation, and recession expanded that gap.
In 2013, the net worth of white households was 13 times greater than that of black households, the largest the gap has been since 1989, according to a research. Wealth often determines not only how well families can provide for themselves when it comes to basics like food and shelter, but it is a safety net for emergencies and helps to set up future generations for education, home ownership, and other opportunities that improve people's lives.
There was also an increase in suicide among the black population in different countries during the recession especially in the Caribbean Islands.  Many people slip into depression after losing their job, so it comes as no surprise that an uptick in suicides would correlate with the 2008 economic crisis.
"Depression invariably sometimes follows some kind of significant personal loss.  "You have a sub group of people who have suffered a major loss, not only of income, but of self-esteem and their ability to think of themselves as breadwinners. Mix this with the anxiety that comes with financial problems, and  it seems little more than common sense that you're going to have a mass of people who are facing depression."  Unemployment and foreclosure are the largest triggers in increased suicide risk.  
Policy choices have also hurt black people in America. They were 30 percent more likely to be working in public sector jobs/government jobs before the recession hit, but after it devastated state budgets,  665,000 government jobs have been shed since the beginning of the recovery period, 581,000 of them at the state and local level.
A report says that black families will continue to suffer the effects of this disproportionately for decades to come: By 2031.   According to a report. For black households, wealth will be 40 percent lower, which will leave black families about $98,000 poorer than if the recession hadn't taken place.