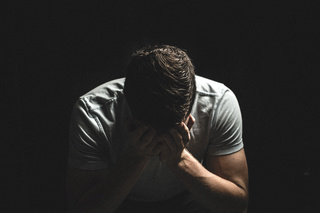 A boy's sexuality is defined early in his childhood and so becomes set, or hard-wired into his very being. What this means is that no one is actually 'born gay', but homosexuality is developed as the child develops. So how many grow up to become closeted gay men?
Mainly due to the still homophobic prejudice in many of the world's countries, a lot of people will acquire a strong denial about their true feelings. Some even manage to push their homosexual tendencies into the subconscious mind. Nevertheless, there comes a time when such emotions can no longer be suppressed.
The time to open up often kicks in around middle age, a period when a lot of closet gay men become man enough, and strong enough, to face up to facts. This is also most likely why there appear to be so many men 'coming out' after the age of 40.
It's actually impossible to know for sure how many gay men there are in any given country, let alone the wider world, especially with so many closets still out there!



If you're a man of middle age and are having difficulties with your sexuality, but don't know what to do or where to go for assistance, then don't worry. There is lots of help, support, and advice out there for people just like you.
Remember, you are only alone in this if you choose to be. Anonymous help, advice, or just a listening ear, are literally just a mouse click away.