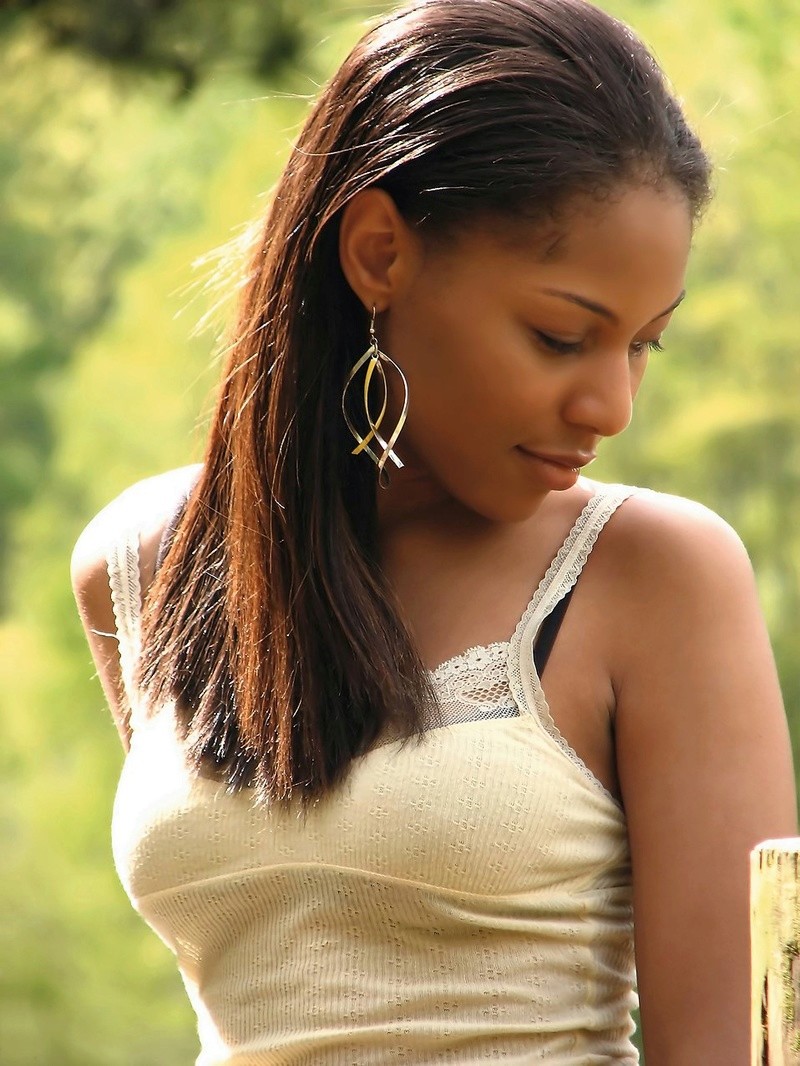 To prep your hair for straightening, shampoo, deep condition, apply a leave-in conditioner and then a styling cream or foam that promises to "block humidity" or keep your hair "frizz-free". A good hair spray can lock your hair in place better than any other product, but you don't want it to be too stiff or sticky. Choose a hair spray that says "flexible", "workable", or "natural" hold
Flat iron with extreme caution. "Flat irons are a great way to really get the hair super straight, but it can also cause damage if not used correctly,"Be sure to use the right heating setting for your hair type: fine hair should be straightened on low, while thick to coarse hair should use a medium-high setting. If you're unsure about the hair straightener's temperature, test with a piece of tissue first. "If it scorches the tissue, it's too hot for your hair." And always, always use a heat protecting product to provide a barrier between the tools and the hair.
Let your hair air dry then section it and straighten it bit by bit making sure that each individual section you're planning to run a hair-straightener over is not bigger or chunkier than the styling gadget can handle.
Hair straightening is one of the common styling seen in not only young girls but many elder women too. There are three types of hair - straight, curly and wavy. Nowadays, all wish to have straight hair and there are hair straightening methods used to do if the hair is not straight naturally.
Chemicals and artificial styling products and treatments are done to change the nature of the hair and these have impact on the health of the hair too. You have to be particular and specific when you look after your hair after straightening is done to it. Straight hair also adds the illusion of more length, and it's a fairly simple way to dramatically transform your look without a haircut."
No matter what hair straightening method is used for your hair, you have to take special care of it. You should keep in mind the instructions given to you by your hair stylist. You will have to prevent it from getting dry and brittle.