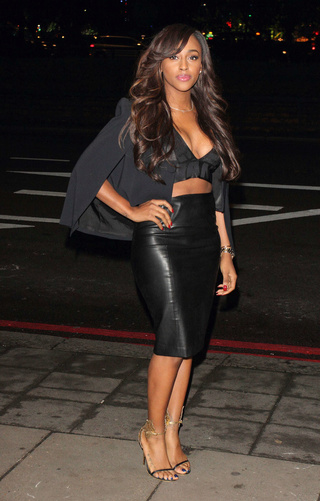 Going hell for leather!
 leather skirts are nothing short of daring and are everywhere lately and women that likes wearing leather couldn't be happier about it. This style is so versatile and surprisingly easy to style. Gone are the days when leather was reserved for tough, biker inspired outfits. With all of the soft, wearable leather options out for fall, anyone can pull this look off.
A leather pencil skirt with an earth tone or white pussycat bow blouse or any other basic top adds balance and a feminine touch.  A black leather pencil skirt seems sexier than a pencil skirt made of fabric, so it's probably a good idea not to wear a leather skirt to work, but save it for other occasions. 
Leather Dresses and Skirts
Just like other leather pieces, the right additions can set the tone.   Experimenting with colors other than black is a must.  While we all believe the dress is drool-worthy, it isn't the most complementary to one's budget.  Let's face it, you can only wear that dashing red dress so much before you become "the girl with that one dress."  In this case, opt for leather.
Leather Pants and Shorts
You either hate it or love it.  Choose fits that flatter your figure.  A slim fit looks best on a, slender frame and a properly tailored trouser is always a plus.  Equally attractive and chic are leather shorts. 
A tailored fit with a basic button-down breathes new life into a standard ensemble.  Keep in mind, softer leathers are sometimes the better option when considering a pant or short.
Update your shorts game with this edgy leather-like design – very rock n' roll. Skip the cut-off jeans and go for it.
Paired with a chunky knit, a simple tee or a floaty top, faux-leather skinny or loose trousers are always a hit.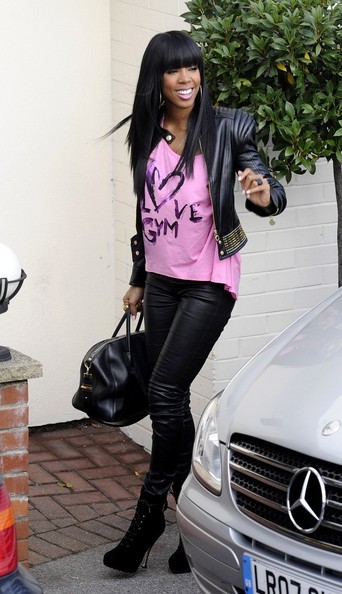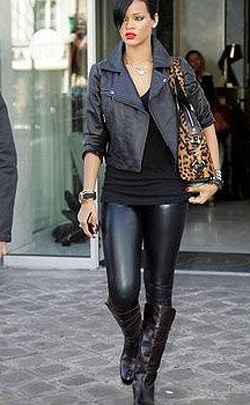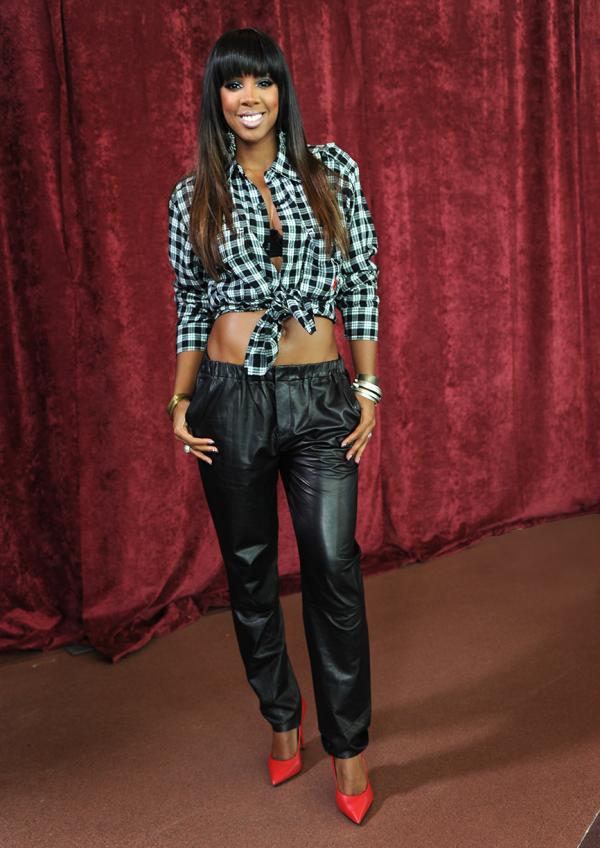 Besides love, food and water we don't really need anything else in this world, but when it comes to faux-leather jackets we do think that they are somehow a necessity. There are no regrets on one of these.