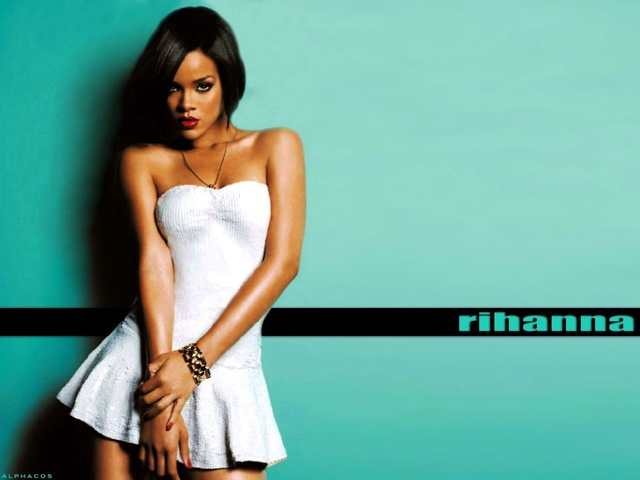 Dont be fooled by her perfect silhouette and pretty face
,
Rihanna is one of the toughest pop stars in the world.  Rihanna's upbringing was not a happy one. Her home in Barbados suffered the debilitating effects of domestic violence and substance abuse, and she also had to put up with more than her fair share of bullying at school, while providing care for her younger brother when her parents split up and her mother started working full time.
So it's no surprise that she's become very capable at dealing with criticism, as she admitted in this interview in Harper's Bazaar: "This thick skin has been developing since my first day at school. It didn't happen after fame; I couldn't survive fame if I didn't already have it. So sometimes the toughest thing in life is to be vulnerable."
Having already run into trouble for the content of her videos for S&M, Te Amo and Man Down, We Found Love's depiction of an obsessional relationship provoked intense discussion about the potential damaging effects of watching music videos. Incidentally, Rihanna was the first woman to pass two billion cumulative views on VEVO.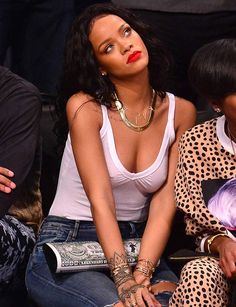 The model for album releases in pop music is one every two years at most, with a long gap after the third or fourth one for everyone to take a breather. And yet, in the seven years between her first album Music Of The Sun (in 2005) and her most recent, Unapologetic, she put out seven albums, each one accompanied by hit singles and provocative videos.
She travels by public transport.
There are no special prizes reserved for celebrities who take the bus. It's just a bus after all. However, it is interesting that when one of the busiest pop stars in the world visits London, she just pops on the tube in order to go about her business. Never mind a convoy of blacked-out Jeeps, never mind a phalanx of bodyguards. She's got her Oyster card and her London tube map and she's away.  Rihanna goes to Barbados every year during carnival mingling with the locals and during christmas spending time with her family.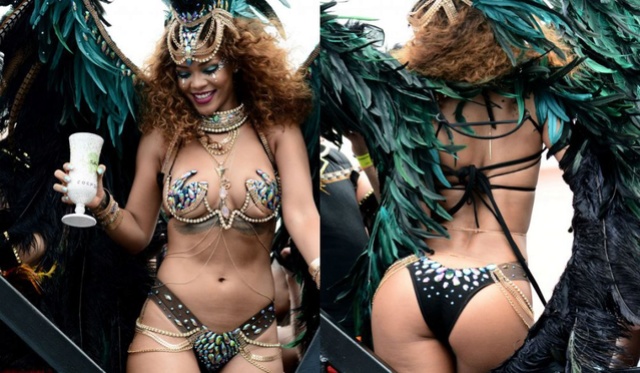 She witnessed exorcism  Rihanna grew up in a religious community, and once witnessed an exorcism at a friend's home.
"They were praying around this table," she remembers. "We were young though, and one of the girls, she got up and she just started screaming. I remember they locked us in the bedroom because they didn't want kids to see that. Every time they prayed she would start screaming in the weirdest voice. It's funny now but at the time I was like shitting myself!"
Rihanna can sense things  Rihanna thinks the Chateau Marmont is haunted.
"You can feel it, man," she says. "It's borrowed space." John Belushi died of an overdose in one of the bungalows at the infamous Hollywood hotel, and a number of guests and employees have reported supernatural sightings.
Rihanna served in the Army Cadets-and Shontelle was her drill sergeant. 
The two singers grew up in Barbados, and when Rihanna was younger, she joined the Army Cadets in a sub-military programme and Shontelle was her drill sergeant. "We boss cadets around, we make them do push-ups," Shontelle said. "Especially when they show up on the parade square late.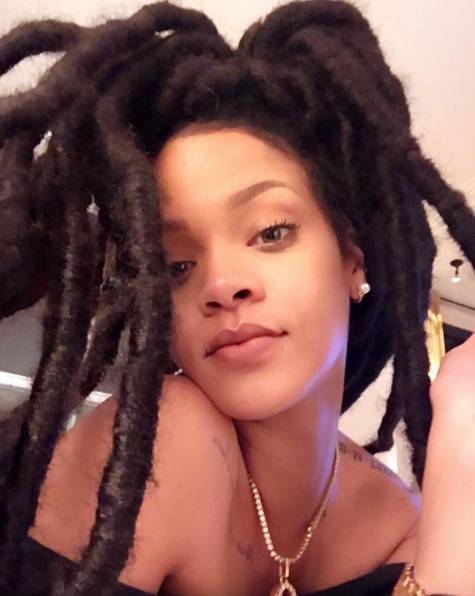 Rihanna has turned down Playboy covers multiple times.
Rihanna has reportedly received numerous offers to pose in Playboy. She has not accepted.
Rihanna won her high school's beauty pageant and the title of Miss Combermere.


 Rihanna attended Combermere High School in Barbados and in 2004, she won the school's beauty pageant and the title of "Miss Combermere." She performed a rendition of Mariah Carey's "Hero" in the pageant.
Jay-Z signed Rihanna on the same day he met her.  She started recording that same day.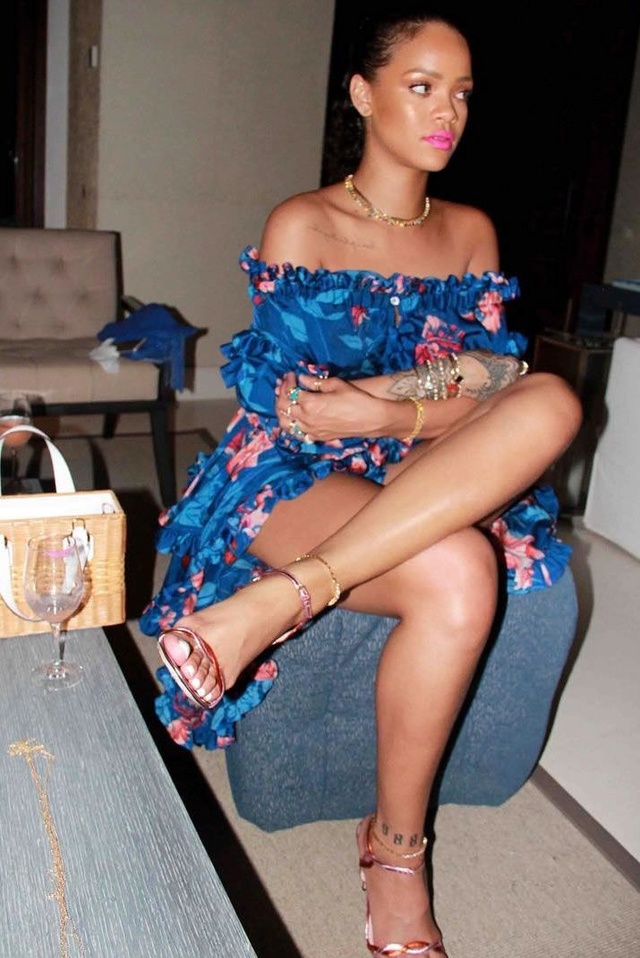 Rihanna struggled with crippling headaches during her childhood.
When Rihanna was younger, she struggled with daily headaches-something that she kept from friends and classmates. "I never expressed how I felt,"" she said. "I always kept it in. I would go to school...you would never know there was something wrong with me."
Rihanna has tattoo that reads "never a failure, always a lesson" backwards.
Rihanna has a tattoo that says "Never a Failure, Always a Lesson" across her collarbone-written backwards so she can read it when she looks in the mirror.