The Funeral Party
by Lyudmila Ulitskaya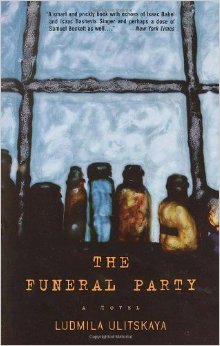 This English-language debut of one of contemporary Russia's most important novelists describes the bizarre and touching interactions among a colorful cast of Russian émigrés living in New York who attend the deathbed of Alik, a failed, but well-liked painter. At once quirky and trenchant, The Funeral Party explores two of the biggest "accursed questions" of Russian literature—How to live? How to die?—as they play out in a tiny, muggy Manhattan apartment in the early 1990's.

Life and Fate
by Vasily Grossman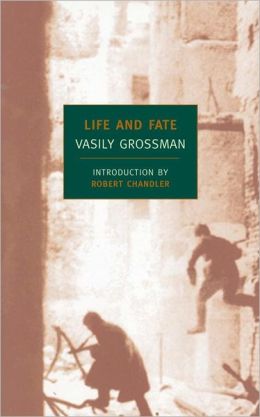 This sprawling epic does for mid twentieth century Soviet society what War and Peace did for nineteenth-century Russia: It interweaves the tale of an epochal event, the horrific siege of Stalingrad during World War II, with the private stories of characters from all layers of society whose lives are violently uprooted by the forces of war, terror, and Soviet totalitarianism.
War and Peace
by Leo Tolstoy
Captivating generations of readers, this epic work of literature is considered Tolstoy's masterpiece. Set during Napoleon's invasion of Russia in 1812, War and Peace brings to life peasants and nobility alike and their personal and political struggles.
Fathers and Sons
by Ivan Turgenev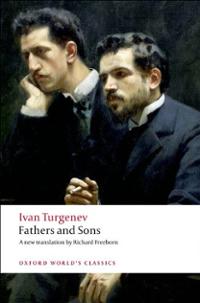 This deeply felt and poetic novel subtly captures the social and familial conflicts that were emerging in the early 1860's, a time of great social upheaval in Russia. The book set off a journalistic firestorm with its powerful portrayal of Bazarov, a steely-eyed and passionate young nihilist who is as recognizable today as he was in Turgenev's time.

One Day in the Life of Ivan Denisovich
by Alexander Solzhenitsyn
This short, harrowing, yet strangely hopeful masterpiece tells the story of a single day in the life of an ordinary Soviet labor camp inmate, of which there were tens of millions in the Soviet Union. Based on Solzhenitsyn's personal experience as one of those prisoners, this book is authentic, full of rich detail, and devoid of sentimentality, which intensify its powerful emotional impact.