Quick Facts
Also Listed In
Famous as
Great Poet
Nationality
Afghan Iranian
religion
Muslim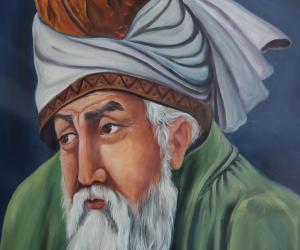 Jelaluddin Rumi the 13th century mystic poet, was truly one of the most passionate and profound poets in history.
Maulana Jalaluddin Rumi was a 13th century Persian poet, an Islamic dervish and a Sufi mystic. He is regarded as one of the greatest spiritual masters and poetical intellects. Born in 1207 AD, he belonged to a family of learned theologians. He made use of everyday life's circumstances to describe the spiritual world. Rumi's poems have acquired immense popularity, especially among the Persian speakers of Afghanistan, Iran and Tajikistan. Numerous poems written by the great poet have been translated to different languages.
Although his spiritual verse has been revered in the Muslim world for centuries, it has more recently ignited the imaginations of contemporary American readers of all faiths; The Christian Science Monitor reported in 1997 that Rumi was the top-selling poet in the country. (2) Despite the fact that Rumi wrote about a world far different from our own, his lyrical poems are accessible, provocative, and surprisingly relevant.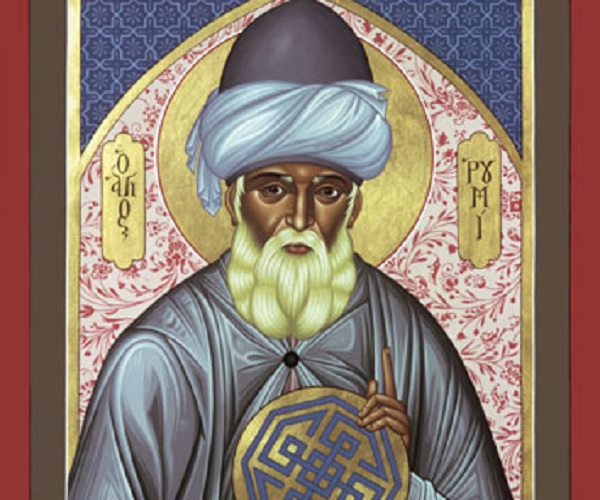 Rumi was a disciple of Sayyed Burhan ud-Din Muhaqqiq Termazi, one of his father's students. Under the guidance of Sayyed Termazi, he practiced Sufism and acquired a lot of knowledge about spiritual matters and secrets of the spirit world. After the demise of Bahaduddin, in 1231 AD, Rumi inherited his father's position and became a prominent religious teacher. He preached in the mosques of Konya. By the time Rumi reached the age of 24, he had proven himself as a well-informed scholar in the field of religious science.
A man with firsthand experience of tragedy, war, and exile, Rumi offers us a vision of humanity that seems, even next to our contemporary notions of multiculturalism, boundless in its vitality and compassion. Rumi was a practicing Sufi, a branch of Islamic asceticism that originated in the eighth century in Persia (or Iran today). Yet his spiritual devotion led not to intolerance but to a greater feeling of unity among all living beings, disproving all-too-common misperceptions of Islam as a monolithic, fundamentalist faith.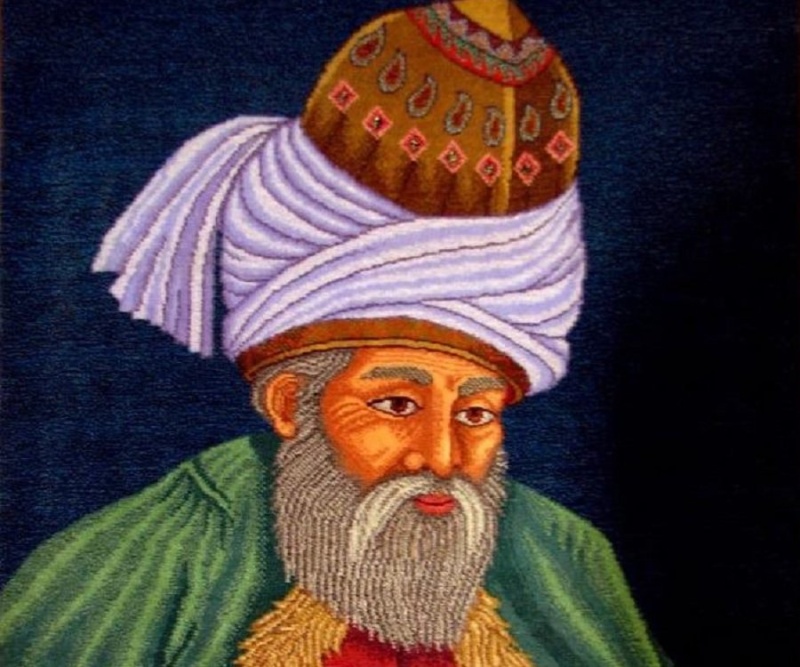 "In profundity of thought, inventiveness of image, and triumphant mastery of language," one of his translators and biographers wrote, "he stands out as a supreme genius of Islamic mysticism." Yet, like all great writers, Rumi's genius transcends specific labels. Learning about Rumi--both his life and his works--will not only expand students' understanding of Sufi history, culture, and belief, but will also bring to life a man who challenged the brutality of his times with sheer aesthetic pleasure. Even students who espouse to "hate poetry" will come away with a newfound interest, even delight, in its ability to speak to universal themes, such as love, loss, and the search for meaning in a chaotic age.
Legacy
Rumi's popularity has gone beyond national and ethnic borders. He is considered to be one of the classical poets, by the speakers of Persian language in Iran, Afghanistan and Tajikistan. For many years, he had a great influence on Turkish literature. The popularity of his works inspired many artists, including Mohammad Reza Shajarian (Iran), Shahram Nazeri (Iran), Davood Azad (Iran) and Ustad Mohammad Hashem Cheshti (Afghanistan), to give classical interpretation for his poems. Rumi's works have been translated to many languages across the world, including Russian, German, Urdu, Turkish, Arabic, French, Italian and Spanish.

Quotes by
Rumi